30 Day Money Back Guarantee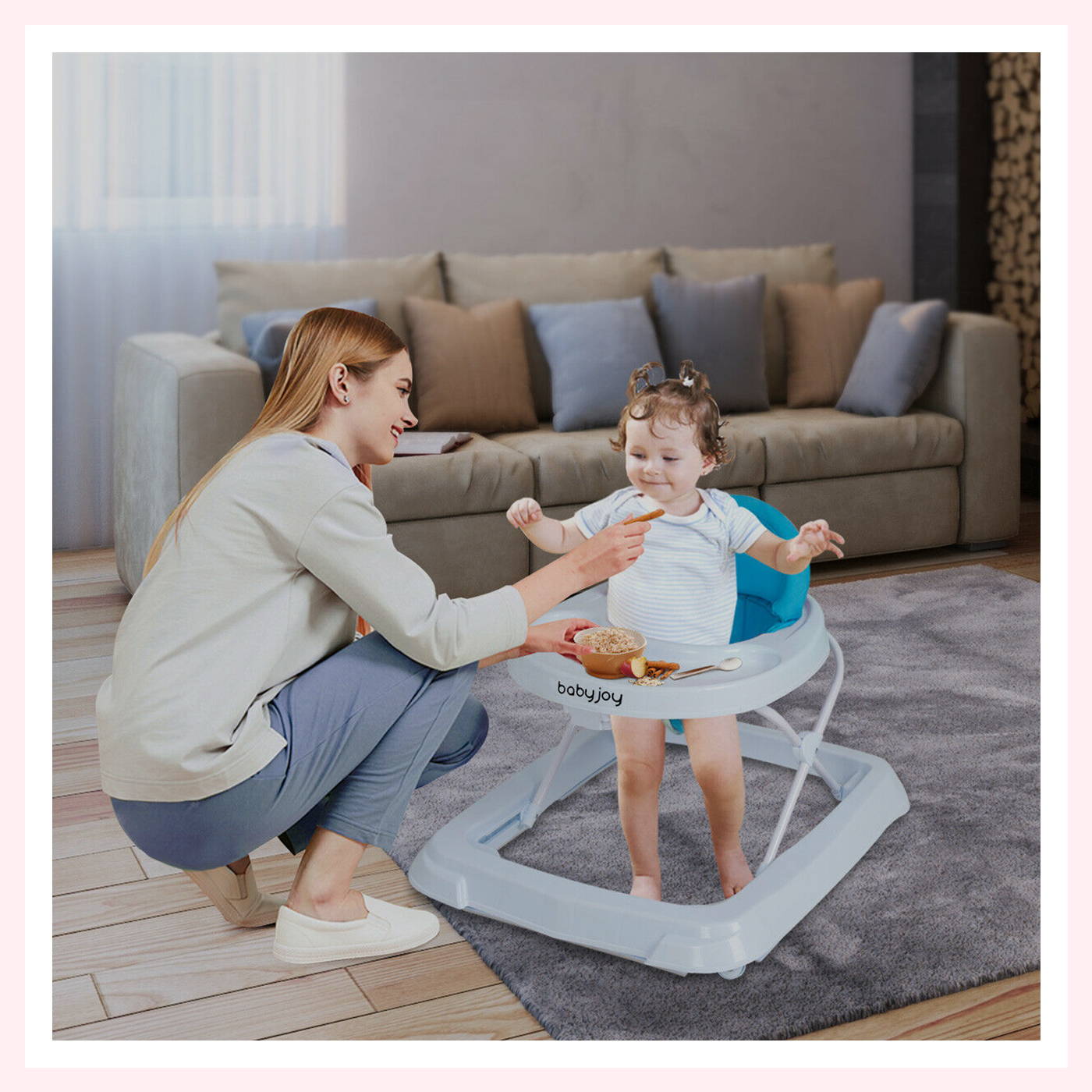 Feel Safe And Relax When You're Busy At Home !

Teach Your Baby To Walk Properly !

Make Meal Time Fun And Easy !

Easier To Fold Than Any Other Baby walker !

Removable Seat Pad For Easy Cleaning !

Seat Provides Additional Support And Comfort !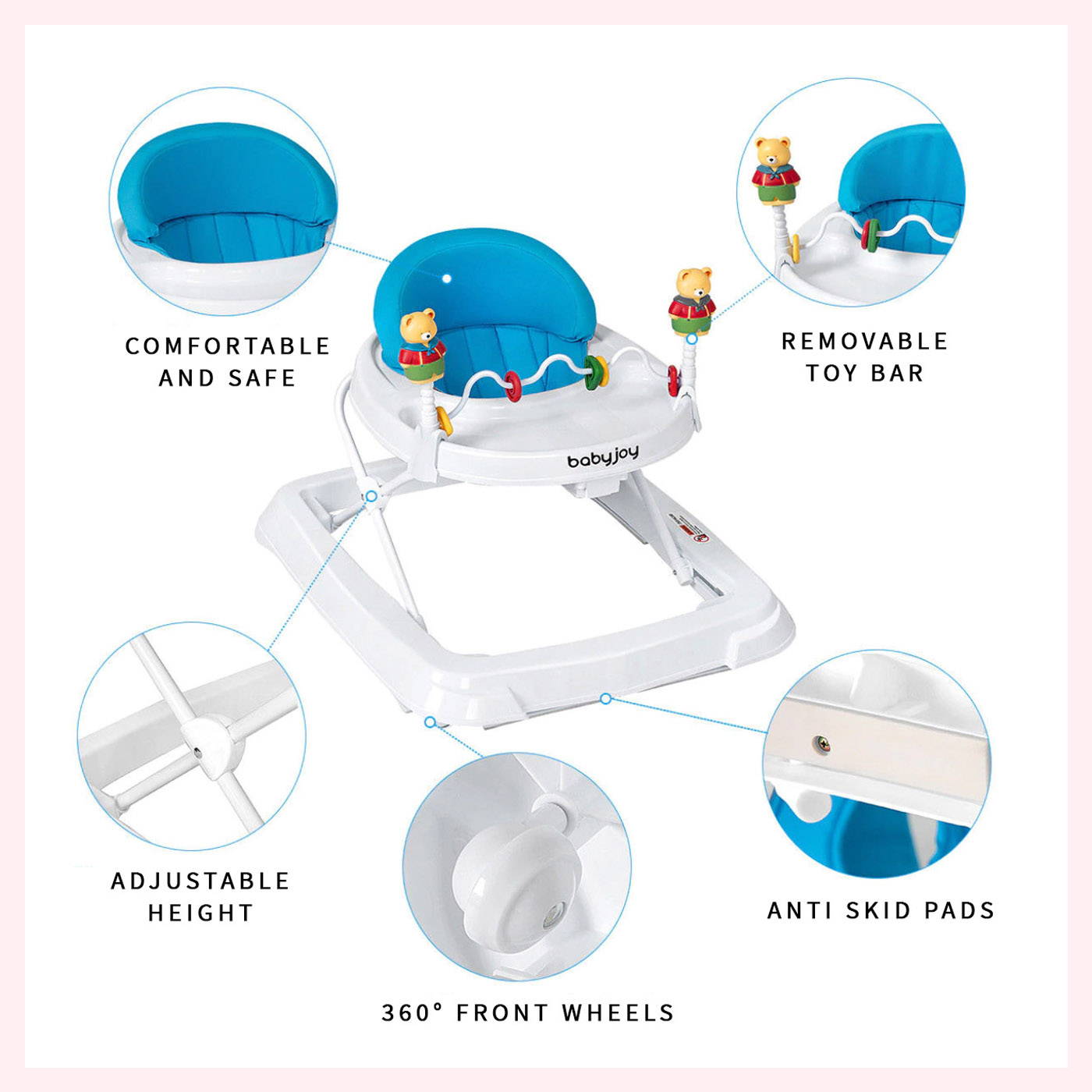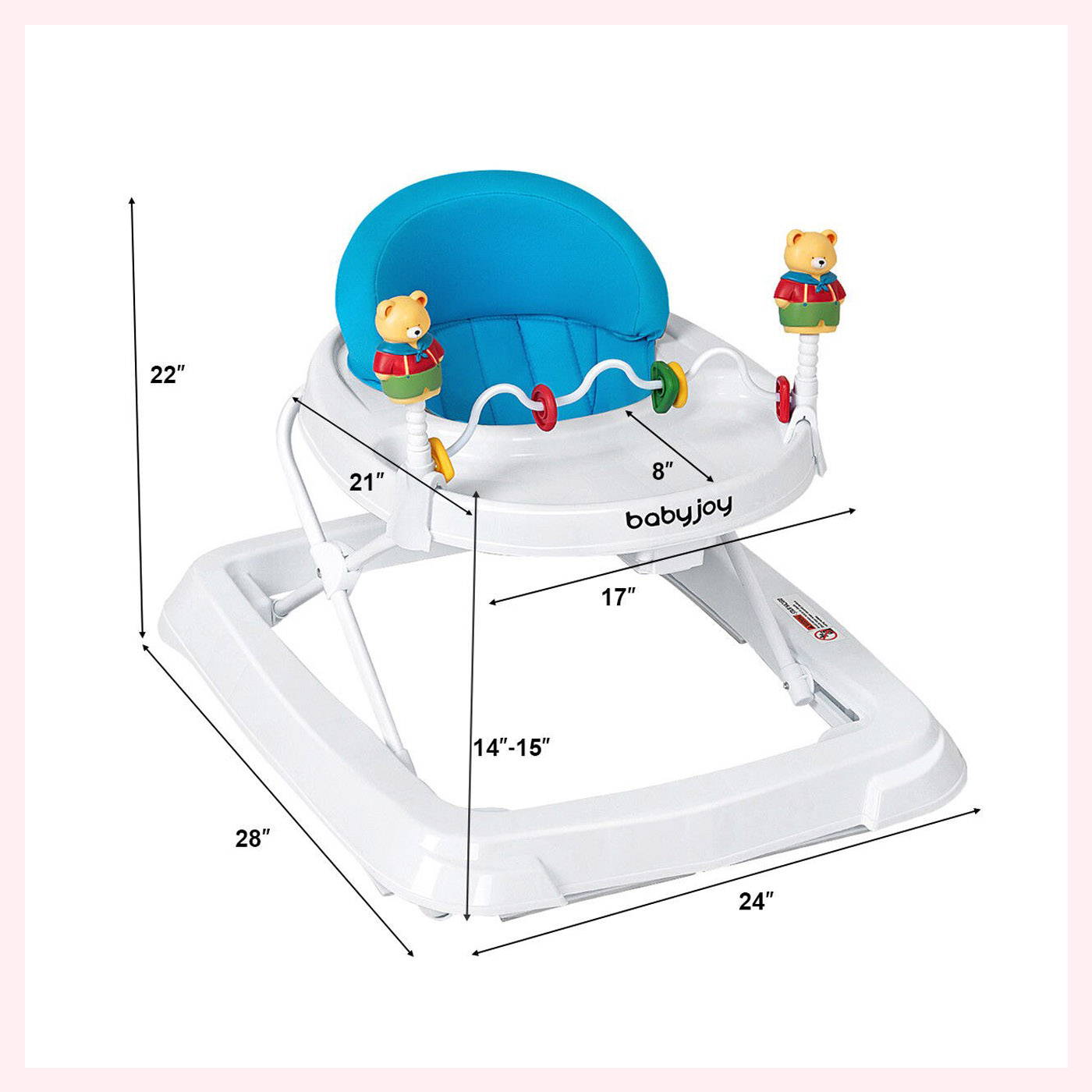 " Thank You Hero-Mom ! My daughter was able to sit in this at 4 months when I got it. Only her tippy toes touched the ground but she absolutely loved being in it, even though she hated the saucer we were given. Around 6 months she was able to scoot backwards. She's now 7 months and racing across the house in this thing. It's incredible how she's learned to navigate when she gets stuck, and turn around, chasing after the cat and dog (they're terrified of her lol)."
" So far I like this walker a lot, my 5 month old seems to like it as well (although she's still small to walk with it) I put a few extra toys on the tray in front of her and she keeps herself busy for a while. It's super easy to move around, very easy to assemble (actually it comes put together like 90%, all I did was insert the wheels and clip on the toy bar) it's very lightweight yet sturdy, I like the padded seat a lot. Definitely worth the money. Will Recommend Your Store Around ! "
" Everything I expected it to be! I wanted a simple walker for my 3m old baby to sit in and eventually walk in. This walker was perfect. I loved the simple toys. The bears are a little hard to reach but my baby's still little. She loves the little shapes that can be moved along the bar. I also love that once the toys are taken off, you can easily put food on it with easy clean up since the surface is smooth with no ridges or holes for the toys to snap into. I think that will be helpful once she can eat. It's light weight and compact.. just perfect for my home. Most importantly this walker is short enough that my baby's feet are only a couple inches of the ground at 3m so I just fold up a blanket to put under her feet. Loving Your Store !"
" We should have gotten this earlier! Awesome walker. Comes 90% assembled which was a game changer. Sturdy seat, took me a second to figure out the strap / loop function but after a "you idiot" moment I got it. Toys on the tray are a nice touch too. Our 8 month old is around 21 pounds and fits perfect."
" I normally do not write reviews but was very happy with this purchase. I was looking for something our 5 month old granddaughter could sit up and play in when she was visiting us. She's too young to make it move so we haven't put the wheels on it yet. The tray is big enough and deep enough to keep most toys on it. The seat gives her enough support that she can sit and play without falling over. Our son and daughter-in-law were so happy with how much their daughter loved it that they took it home with them - Promising to bring it back for visits. The fact that it folds flat is nice for both transport and storing.."
Can't find Yours? Text us +1 424 245 9303 or email us support@hero-mom.com
It Can Bear Up To 30 lbs !
24'' x 28'' x 22''(L x W x H)
How Fast Doest It Get Shipped ?

Depending On Your Location It Can Take Up To 15 Business Days. Our Inventory Is Located In California, And Is Shipped With UPS.

759 Putnam Ave, New York, NY USA